It is no secret that men and women are different both mentally and physically. With that being the case, men and women have also different needs when it comes to nutrition and vitamin supplementation.
Below is part one of our two part sellers guide of the top women's vitamin supplements your company should private label and sell online and on amazon today. In this sellers guide we will lay out the top 10 private label vitamin supplements for women and why you should private label and sell them online and on amazon.
Private Label Vitamin Supplements For Women
There are a lot of different vitamin supplements that have huge benefits for both men and women, some of which we will talk about here but for the most part, the supplements laid out below have huge benefits for women in general for reasons we will discuss.
Womens Multi Vitamins
In a world where people are more concerned with fast and convenient food, than a wholesome and healthy diet. The need for daily multivitamins have become more and more important to insure people are getting all of the nutrients their bodies need to be healthy.
Benefits of our Private Label Women's Multi-Vitamins
Our private label women's multi-vitamin supplement is specially formulated to bridge the gap of nutrition women have with in today's day and age. This women's formula not only helps with replacing the vitamins and minerals needed for a healthy lifestyle, but it also helps provide a natural energy and immune system boost.
Helps With Mental Clarity
Especially formulated for women
Boosts natural energy levels
Helps Increase immune system
Why Sell On Women's Multi-Vitamins Online and on Amazon
With the popularity of daily multi-vitamins on the rise, there is no better time than now to private label women's multi-vitamins and sell on amazon. Especially based on how much money is available for people that know how to sell supplements online. The top 10 sellers of women's multi vitamins on amazon average around $74,912 a month.
Average Monthly Revenue on Amazon For Women's Multi-Vitamins – $74,912
Order Your Private Label Women's Multi-vitamins Here
Biotin Vitamin Supplements
Biotin is a B vitamin that is one of the key vitamin components for healthy hair growth and maintenance of hair, skin and nails. Biotin is a great natural supplement that women have come to trust and look for to, give them strong, healthy and shinny hair.
Benefits of Private Label Biotin Supplements
Biotin works by helping the body convert food into usable fuel which the body can utilize to produce energy, and metabolize the carbohydrates and amino acids to nutrients for the body. As a result women have been able to experience the following benefits.
Increased hair Growth
Boosted Metabolism
Stronger Nails
Healthy Skin
Healthy, Shinny hair
Why Sell Biotin Vitamins On Amazon and Online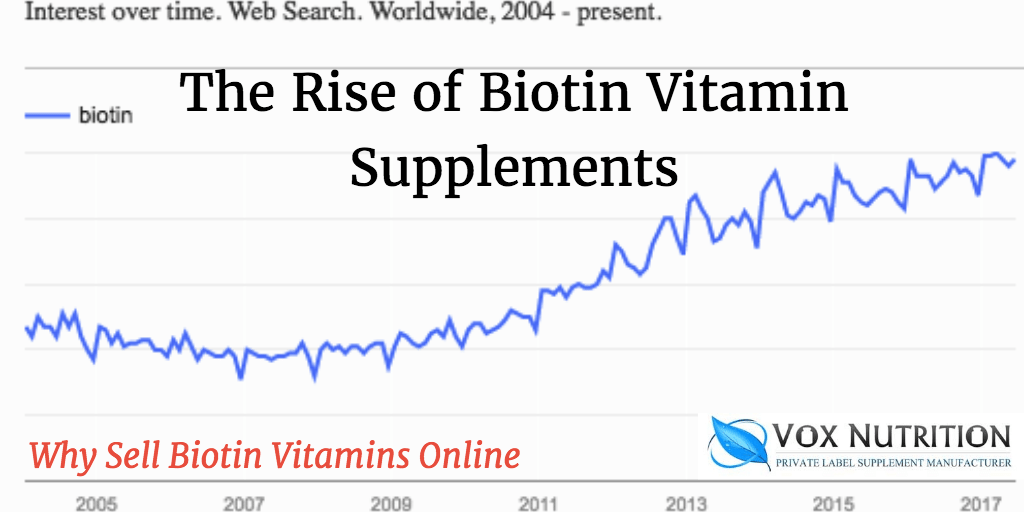 Women have always been looking for ways to have natural long, healthy hair skin and nails. Over the last few years as more and more women have learned about this amazing vitamin supplement, the popularity of it has sky rocketed. With the rise in Biotin's popularity the average monthly revenue for the top sellers of Biotin on amazon are around $56,643.
Average Monthly Revenue on Amazon For Biotin Vitamins – $56,643
Order Your Private Label Biotin Vitamins Here
Hair Oil Supplements
As we have already discussed, women are always on the lookout for ways to have strong healthy hair. Women's hair can take quite the beating with the different chemicals and things they put in it to style and go about their days. Hair Oil supplements are a great way for women to repair and revive their hair from this type of damage.
Benefits of Private Label Hair Oil
Our private label hair oil supplement is specially formulated with an industry high of 9 different carrier oils. Making our hair oil the perfect hair care supplement to repair dry and damaged hair, by giving it the nutrients it needs to give it the healthy shine women are looking for. Along with the benefits of this supplement sellers can choose from 10 different scents to start selling.
Repair Damaged Hair
Smoothes and Softens Hair
Helps Stimulate Hair Growth
Eliminates Split Ends and Hair Frizz
Why Sell Private Label Hair Oil Online & On Amazon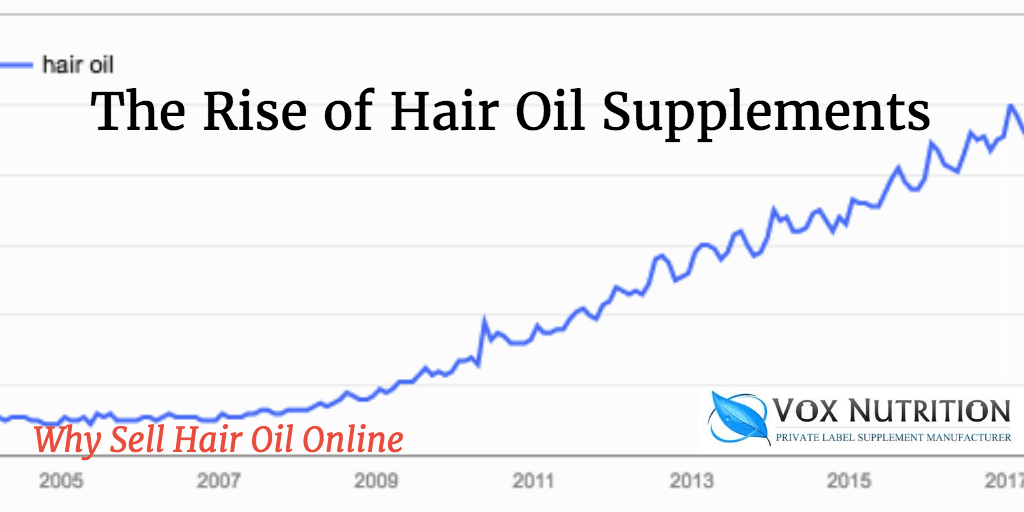 Every women has experienced damaged hair and is looking for some way to restore it back to its natural healthy state. Argan based Hair oil supplements have been on the rise for the years now and there is no sign of this product's popularity slowing down. With the top Hair Oil seller on amazon making an average of $29,102 a month, there is no better time to private label hair oil today.
Average Monthly Revenue on Amazon For Hair Oil – $29,102
Order Your Private Label Hair Oil Supplement Here
#
">ACACAC;">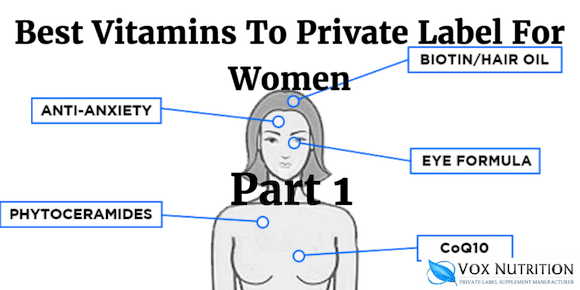 Best Private Label Vitamins For Women Part 1
Part 1 of our Sellers guide to finding out the best private label vitamins for women to sell online. See which women's vitamins you should private label and sell today.