Being in business for yourself can be both satisfying and profitable. But manufacturer, seed money, sales channels label design, third party testing, suppliers, etc…it all adds up.
If you're starting a business, money can be a big sticking point. Your order size often has to be in the thousands of bottles in order to get good discounts, items expires, and you need proof of sales in order for people to trust you.
5 Reasons To Private Label Supplements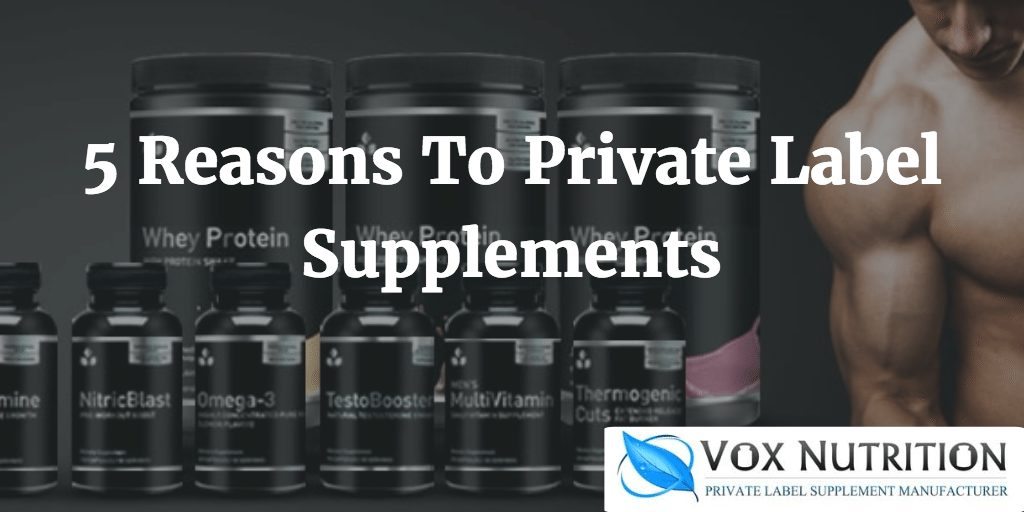 One way to combat these issues is to use a private label for your supplements business. Private labeling supplements can help you get in at a low cost, with low minimums, and get you selling products to the consumer much quicker. Check out some other ways you can make money with private label supplements.
It's a Hot Market
Studies show that private label purchases are at an all-time high. In fact, 94 percent of consumers are buying private label products. Consumers are looking for quality and innovation, along with a good price. Private label supplements deliver excellent quality products.
There's a Low Cost
You can start making money quickly with private label supplements because the price of starting goes down drastically when you private label. A proprietary product may start at around $10,000. A private labeling product can costs as little as a few hundred dollars.
Someone Else Does All the Work
With private labeling, all services are included to manufacture your products. You won't have to hire additional help to label, test, and ship your products. A private label company often includes all of these services, plus additional benefits, into your services.
Stand Out from the Competition
Private labeling is more unique than you may think. Be sure to do your research here, because there are some private label companies that only produce generic work. But when you find the right company, you'll actually find a lot of diverse product offerings. When you have a unique product, you're better able to stand out from the competition. Consumers will choose your supplement over the others offered on the same shelf
Your Product Will Look Good
Appearances do matter. Consumers will base 50-75% of their purchasing decisions based on the label. Use a private label company that understands the importance of marketing and design, so those consumers will choose your product.
If you're ready to get into the supplement business, contact us today to help you with private labeling. We know how to do private labeling right.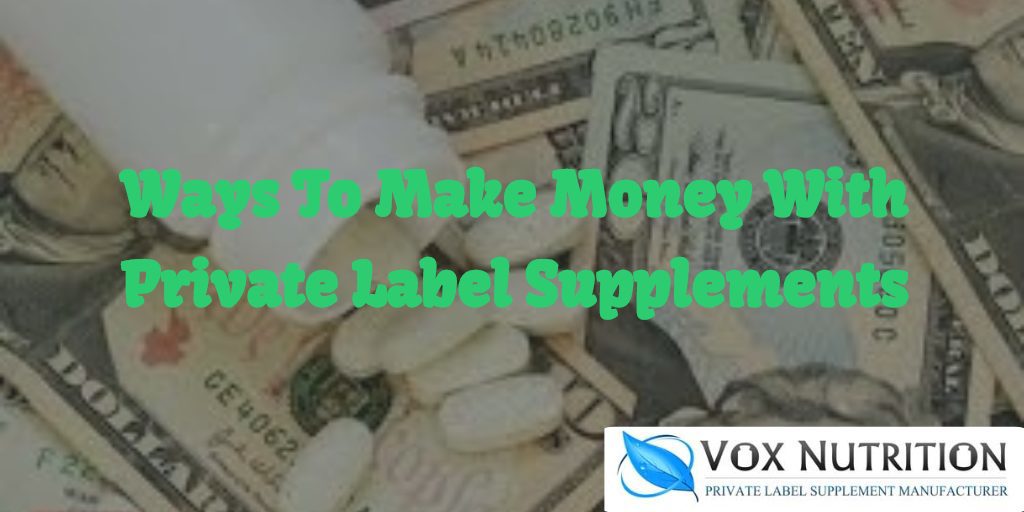 Ways To make Money With Private Label Supplements
Everyone is looking to make money online these days. Learn how to make money with private label supplements to start your own supplements company today.