Private Label NO Blast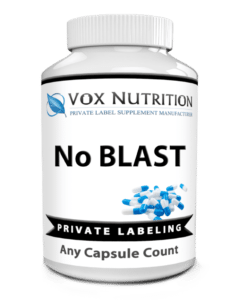 L-Arginine is a semi-essential amino acid which can be found in certain foods as well as in supplements. This amino acid is a building block of protein, essential for muscle building and regeneration. L-Arginine helps your body manufacture creatine, a protein which contributes to muscle mass and power. It also synthesizes creatinine which the body uses to remove waste.
Why Use NO Blast:
Dilating blood vessels therefore improving blood circulation
Lowering blood pressure
Improving sexual function
Reducing symptoms of angina (chest pain) & coronary disease
Improving blood clots
Relieving conditions such as constipation, alopecia, and skin problems
Speeds up recovery for slow healing wounds
Reducing fat build up
Vox Nutrition NO Blast L-Arginine will aid in a faster muscle recovery, and it has been shown to promote detoxification, boosting the immune system to maintain an active, healthy body. Take NO Blast L-Arginine for an overall improvement of health and as a supplement to daily exercise.
Private Label Your Company's Sports Supplements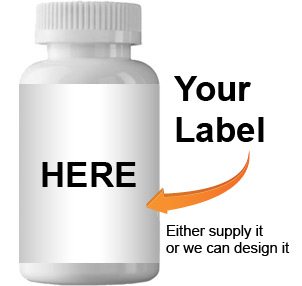 As a private label manufacturer we offer our customers NO Blast, delivered in easy to swallow capsules, while providing unlimited customization of your order.
Order today and get a turn around time of 72 hours on your private label supplements.
Serving Size: 2 Tablets
Tablets Per Container: 60
Bottle Color: White
Bottle Size: 175cc
Bottle Color: White
Tablets Per Container

:

30 ct

60 ct

90 ct

120 ct

180 ct

Bottle Color

:

White

Cobalt Blue

Black

Red

Light Amber

Bottle Size

:

100cc

150cc

175cc

200cc

250cc

300cc

Lid Color

:
*For 100 – 200cc bottles only
Summary
Author Rating





Brand Name
Product Name
Price
Product Availability