Private Label Vitamin Mens Multivitamin
This vitamin contains essential vitamins, antioxidants and minerals.  Also containing Beta Carotene, which is a heart health vitamin.  In additions helping to fight high blood pressure, the prostate, macular degeneration, asthma and arthritis symptoms.
Benefits of Men's Multivitamin:
Blood pressure control

Fights macular degeneration

Prostate health

Immune support

Cardiovascular health

Asthma support

Arthritis control
Men's multivitamin is focused on the anatomy and nutrient needs of men, geared toward helping them have and maintain a healthy body.  Aiding in mental alertness and increased energy. Provided in easy to swallow veggie capsules.
Mens Multi Vitamins Ingredients
Ultra Vita for Men was formulated for the athlete or professional who demands peak performance every day.
Vitamin and Mineral Blend – Contains a complete blend of the essential vitamins and minerals needed for good health.
Antioxidants – Powerful fruit and berry antioxidants to support great health.
Energy Blend – Contains natural energizers from herbs and berries for a natural energy lift with no caffeine.
Immune Support – Contains natural immune boosters like Echinacea, Garlic, and Beta Glucan.
Natural Energizers – Green Tea, Pomegranate Fruit and other ingredients provide an all-natural energy lift.
Private Label Your Company's Vitamin Supplement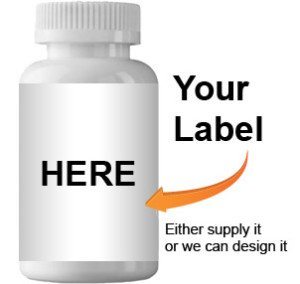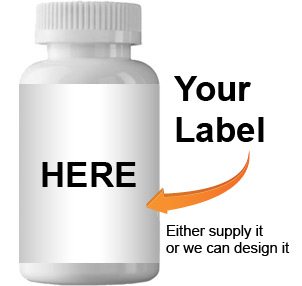 As a private label supplement manufacturer-Vox Nutrition offers its customers Men's Multivitamin, delivered in easy to swallow veggie caps, while providing unlimited customization of your order.
Order today and get a turn around time of 72 hours on your private label supplements.
Serving Size: 2 Caps
Servings Per Container: 30
Bottle Color: White
Bottle Size: 175cc
Lid Color: White
Tablets Per Container:

30 ct
60 ct
90 ct
120 ct
180 ct

Bottle Color:

White
Cobalt Blue
Black
Light Amber

Bottle Size:

100cc
150cc
175cc
200cc
250cc
300cc

Lid Color:
*For 100 – 200cc bottles only
#
">ACACAC;">
Author Rating





Brand Name
Product Name
Private Label Mens Multivitamin
Price
Product Availability