Private Label BHB Keto Salts
Our private label BHB keto salts contain the nutrients necessary for keto dieters to fuel their body and their mind. BHB (beta-hydroxybutyrate) is a type of ketone and the primary source of energy the body uses while in a state of ketosis. It's also known as 3-hydroxybutyric acid, 3-hydroxybutyrate, or 3HB.
Benefits BHB Keto Salts
Description
BHB keto salts help to support improved mental and physical performance by providing the body with a direct, efficient fuel source. Our BHB keto salt supplement is made up of magnesium, calcium, and sodium beta-hydroxybutyrate. BHB salt supplements are popular among keto dieters to provide their bodies with a boost of ketones to help with "keto flu" symptoms.
Private Label Your Company's Weight Loss Supplements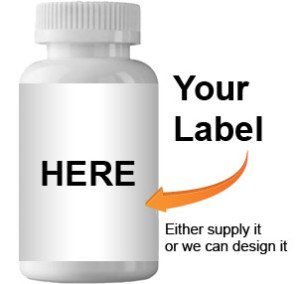 As a private label weight loss supplement manufacturer, Vox Nutrition provides the best Keto diet supplements on the market. With each of our private label supplements customers can get unlimited customization of your order. With our different bottling and design options here.
Order today and get up to a turn around time of 72 hours on your private label supplements.
Product Information
Serving Size: 2 Capsules
Capsules Per Container: 60
Bottle Color: White
Bottle Size: 175cc
Lid Color: White