Private Label Creatine Powder
Containing no fillers, sodium or sugar and laboratory tested for quality and purity using only creatine powder, works to help those wanting to build muscle mass, increase strength and have the energy needed to complete fitness and bulking objectives.
Why Sell Creatine Powder
Description
Top-quality creatine powder is intended for serious athletes working to bulk up with lean muscle, boost strength and speed up recovery following exercise. Available in easy to use powder.
Private Label Your Company's Sports Supplements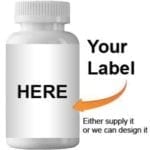 As a private label manufacturer we offer our customers the best Creatine powder available, while providing unlimited customization of your order.
Order today and get a turn around time of 72 hours on your private label supplements.
Product Information
Serving Size: 5 grams
Servings Per Container: 100
Bottle Color: Black
Bottle Size: 500 grams
Lid Color: Black