Private Label Hair Skin and Nails
Hair skin and nails is a natural blend of vitamin B6, Folic acid, and Biotin to help strengthen nails, grow healthier hair, and give your skin a natural glow. Vitamin B6 is one of the main vitamins responsible for a variety of different functions in the body. Folic acid, another kind of B vitamin, has been used for years as away to prevent and treat low levels of folic acid. Biotin plays a key role in the body, as a main support for healthy skin, hair, and nails.
Why Sell Private Label Hair, Skin and Nails
Promotes hair growth
Nail strengthener
Aids in Skin clarity
Helps to thicken hair follicles
Description
Private Label hair, skin & nails vitamin supplements, have been shown to not only help hair grow fast but also helps protect against dryness in the hair. It also increases the elasticity of your hair, preventing further breakage. Breakage severely limits your hair's potential maximum length, no matter how long you let it grow.
Hair skin and nails can help your hair reach its potential beauty.
Private Label Your Company's Vitamin Supplements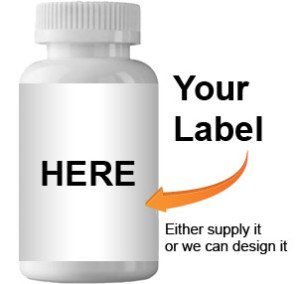 As a private label manufacturer, we offer our customers Hair Skin and Nails, delivered in easy to swallow gel capsules while providing unlimited customization of your order.
Order today and get a turn around time of 72 hours on your private label supplements.
Product Information
Serving Size: 2 Capsules
Capsules Per Container: 60
Bottle Color: White
Bottle Size: 175cc
Lid Color: White