The number #1 New Year's resolution your customers will make this year will relate to weight loss and achieving their fitness goals. Almost 70% of people this New Year season will be looking to increase their fitness levels, by hitting the gym and buying sports nutrition supplements.
There's never been a better time to stock the shelves with your own high quality private label sports nutrition supplements.  Vox Nutrition makes it easy, fast, and profitable for you to provide your customers with your own line of products.
Sports Nutrition Supplements To Private Label In 2017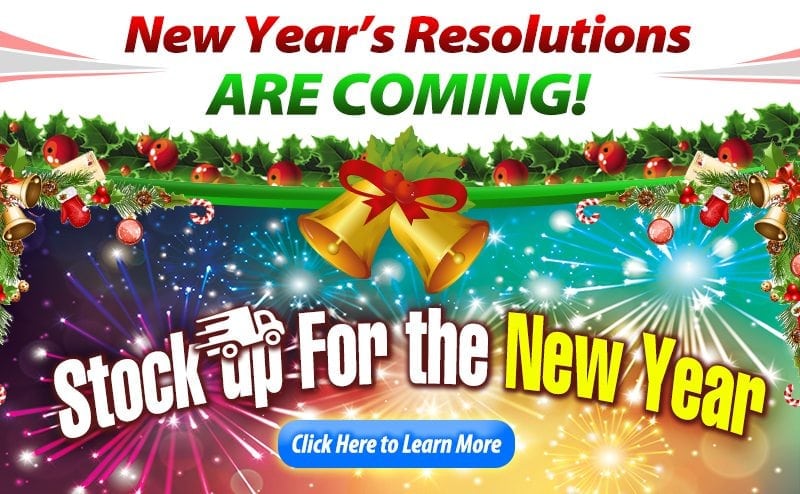 With so many supplements on the market today. Â Here are the top sports nutrition supplements of 2016. And the list of supplements you should have on hand come New Years to help your customers reach their fitness goals.
Whey Protein is one of the lowest proteins(fat) available. Â Whey Isolate is duly-processed with advanced micro-filtration and ion-exchange processes that help ensure a high quality pure protein powder.
Benefits of Whey Protein:
Energy increase

Quick Meal

Protein

Muscle support
Order Your Private Label Protein Powder Here
Our Private Label Pre-workout Supplement, Pre-Shock contains the winning formula to help your customer get the most of their fitness routine.  Our formula includes 6 scientifically proven ingredients:
Beta alanine-increases exercise capacity and athletic performance

Creatine-supplies energy to muscles,

Phenethylamine-mood and weight-loss enhancer 

Caffeine-nervous system stimulant giving energy
Benefits Of A Good Pre-Workout:
Improved Focus

Motivation enhancement

Additional energy

Increased stamina

Power Boost
Order Your Private Label Pre-Workout Here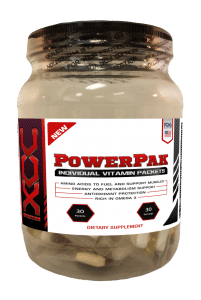 This Private Label Vitamin power pack has all natural antioxidants, amino acids and essential fats. Containing optimal amounts of vitamins and minerals, this power vitamin pack provides your body with the necessary nutrients to achieve maximum recovery results.  
Benefits Of Power Vitamin Packs:
Increased Energy

Muscle support

Metabolism booster

Increase stamina
Order Your Private Label Power Vitamin Pack Here
BCAA or Branched Chain Amino Acids are comprised of the following amino acids Valine, Leucine, and Isoleucine. These essential amino acids are the body's building blocks of building muscles. Whether you are looking to build muscle, run faster, or just recover from a workout BCAA supplements are a must.
Benefits Of BCAA Capsules:
Enhances Muscle Protein Synthesis

Increase Fat Burning

Decreases Muscle Soreness

Enhance Endurance

Helps Your Muscles Recover Faster
Order Your Private Label BCAA Capsules Here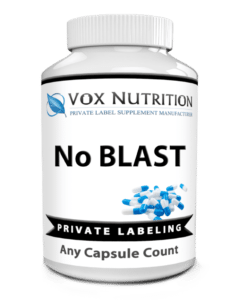 This private label L-Arginine based supplement is a semi-essential amino acid which can be found in certain foods as well as in supplements. This amino acid is a building block of protein, essential for muscle building and regeneration. L-Arginine helps your body manufacture creatine, a protein which contributes to muscle mass and power. It also synthesizes creatinine which the body uses to remove waste.
Benefits Of NO-Blast:
Improved blood circulation

Lowering blood pressure

Improving sexual function

Reducing symptoms of angina (chest pain) & coronary disease

Improving blood clots

Relieving conditions such as constipation, alopecia, and skin problems

Speeds up recovery for slow healing wounds

Reducing fat build up
Order Your Private Label NO Blast Here
Make 2017 your year for success, and start private labeling this year's hottest sports nutrition supplements today. Order your private label supplements with Vox Nutrition, and get the quickest turnaround times in the industry, and the best professional customer service the industry has to offer.


Top Private Label Sports Nutrition Supplements Of 2016
Sports nutrition supplements are extremely popular and profitable. See the top sell private label sports supplements of 2016 and stock up for the new year.