Many men are turning to supplements to give them the competitive edge, increase energy, or substitute for lack of vitamins and minerals in their diet. The New Year is the best time to commit to new healthy habits, and is the best opportunity for you to private label supplements.
Top Men's Health Supplements To Private Label In 2017

Here are the top men's health supplements should private label in 2017 to boost your company sales and continue to build your brand.
This vitamin contains all the essential vitamins, antioxidants and minerals you need to be healthy. Our product contains Beta Carotene, which is a heart health vitamin.  In additions helping to fight high blood pressure, the prostate, macular degeneration, asthma and arthritis symptoms. All things your customers need to stay healthy.
Benefits Of Men's Multi-Vitamin:
Blood pressure control

Fights macular degeneration

Supports Prostate health

Immune support

Cardiovascular health
Order Your Private Label Men's Multivitamins Here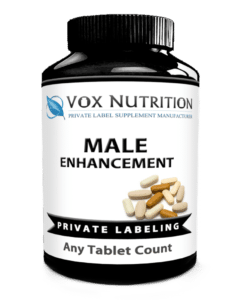 As men age they find themselves seeking natural ways to enhance passion in their relationship. Our Male Enhancement supplement contains a proprietary blend that aids in increasing libido, limiting erectile problems, and increases blood flow and stamina.
Benefits Of Male Enhancement:
Increased Mood enhancement

Fights Erectile function

Improved blood flow

Increase Endurance

Boost Stamina
Order Your Private Label Male Enhancement Formula
Turmeric has been one of the most talked about products of 2016! This wonder herb has been known to have over 600 health benefits, and has been used a spice, and medicinal aid.
Benefits Of Turmeric:
Immunity Booster

Anti-inflammatory

Promotes digestive health

Regulates Metabolism and weight management

Helps regulate high blood pressure

Memory function, etc.
Order Your Private Label Male Enhancement Formula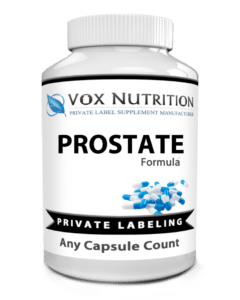 50% of men in America over 50 years of age are affected by an enlarged prostate, which can cause multiple issues with urination, weight gain and many others. Unlike prescription medication our Private label prostate formula is designed to help your body fight and relieve the symptoms caused by unhealthy prostates on a long-term basis. This combination of herbal extracts help fight inflammation and improve the overall health of your prostate.
Benefits Of Prostate Formula:
Promotes a Healthy Prostate

Increase Urinary Flow

Reduces Frequent urination urges
Order Your Private Label Male Enhancement Formula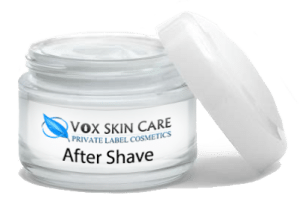 Our private label after shave lotion combines the soothing effects of a balm with the protective and moisturizing qualities of a cream. Our aftershave helps prevent irritation and redness after shaving. Can be used for men and women. Vox Skin Care uses top of the line ingredients in our cosmetics to make a great product for our customers.
Benefits Of After Shave Cream:
Minimize razor burns

Smooth softer skin

Prevents irritation and redness
Order Your Private Label Male Enhancement Formula
Kick off your company's sales goals the right way by private labeling these supplements today. Order today and get the industry's fastest turnaround time of up to 72 hours. See our complete line of private label supplements here, and the other top selling supplements of 2016 here. 


Top Men's Private Label Health Supplements Of 2016
Men have unique challenges to stay healthy. See the top selling private label supplements to help with men's health here. Stock up for the New Year Today.