Private Label Multivitamin for Men
This vitamin contains essential vitamins, antioxidants and minerals.  Also containing Beta Carotene, which is a vitamin that supports heart health. It helps to bridge gaps in our nutrition which is important especially in today's day and age of fast food that does not offer a balanced diet for most of us.
Why Sell Men's Multivitamin:
Description
Men's multivitamin is focused on the anatomy and nutrient needs of men, geared toward helping them have and maintain proper nutrition.  Aiding in mental alertness and increased energy. Provided in easy to swallow veggie capsules.
Men's Multivitamins Ingredients
Our private label Men's Multivitamin was formulated for the athlete or professional who demands peak performance every day.
Vitamin and Mineral Blend – Contains a complete blend of the essential vitamins and minerals.
Antioxidants – Powerful fruit and berry antioxidants to support detoxing.
Energy Blend – Contains natural energizers from herbs and berries for a natural energy lift with no caffeine.
Natural Energizers – Green Tea, Pomegranate Fruit and other ingredients provide an all-natural energy lift.
Private Label Your Company's Vitamin Supplement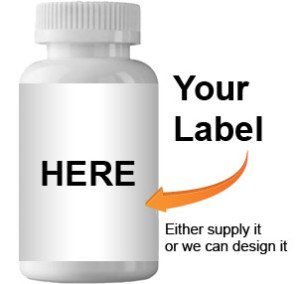 As a private label supplement manufacturer-Vox Nutrition offers its customers Men's Multivitamin, delivered in easy to swallow veggie caps, while providing unlimited customization of your order.
Order today and get a turn around time of 72 hours on your private label supplements.
Product Information
Serving Size: 2 Capsules
Capsules Per Container: 30
Bottle Color: White
Bottle Size: 175cc
Lid Color: White